About Us
The Afro-Caribbean Farmers Market is a weekly, outdoor farm-to-table vending experience for affordable, ethical, locally grown fruits and vegetables.
Lori Beazer is the Founder and Market Manager of Canada's FIRST culturally specific farmers' market.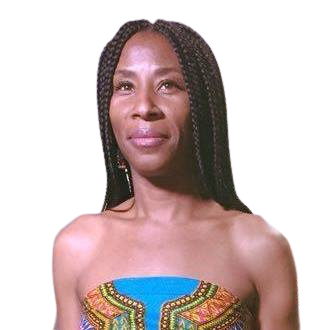 The Afro Caribbean Farmers' Market started in the summer of 2017 and ran a 12 week pilot in Toronto's west end North York community. At the end of the pilot, the market started to look for a permanent space, but had no luck for 3 years.
In the summer 2020 Lori had a chance street encounter with Toronto City Councillor Josh Matlow, she pitched the farmers' market idea to Councillor Matlow. And like the saying goes... the rest is history!
"Councillor Matlow, thank you for creating the pathway for this project to happen. Thank you Carolina V. for organizing the Councillor's calendar and helping me navigate through the city and it's policies. Councillor Matlow, you are my MatLOVE!! Thank you from the centre of my heart for removing the obstacles to help my community" - Lori Beazer
With select imported fruits, vegetables and foods from the Caribbean and Africa, alongside a curated group of lifestyle items made by local artisans to compliment takeout food options, such as freshly baked bread, tropical juices and desserts; this market elevates racialized farmers alongside food-producers in densely urbanized neighbourhoods.
Our mandate--literally--is to sow seeds that root themselves in the heart of the newly designated Little Jamaica-Afro Caribbean Cultural District, once a historically vibrant neighbourhood. We wish to revitalize its commercial district, a district heavily impacted from the negative effects of the Metrolink / Crosstown Extension project. For this reason and others, this project is singular and distinct among food markets across Toronto and the GTA.
At the Afro Caribbean Farmers' Market, farmers and food workers return to their communities as frontline-working-vanguards-of-health; serving and sustaining nourishing practices of "land, earth and sky" into preventative health for people overrepresented across a range of endangering health indicators.
Lori Beazer majored in Media Communications / Public Relations at Humber College. She has several disciplines and areas of interest including natural aesthetics, skincare, food security, community advocacy and engagement.
Lori has also co-produced The Afro-Indigenous Food Security Festival in Toronto. With passion, Lori endeavors to empower the African Diaspora with knowledge and resources in order to build a level playing field that supports overall health.
Copyright 2021, Afro-Caribbean Farmers' Market